671-6258 Spark Plug Wire Ignition Wire Set 7mm fit Buick Chevrolet Pontiac
| | |
| --- | --- |
| Brand/Part #: | Unbranded ST-6258 |
| Location: | Jamaica, New York, US |
| Ship To Locations: | US - FREE SHIPPING |
671-6258 Spark Plug Wire Ignition Wire Set 7mm fit Buick Chevrolet Pontiac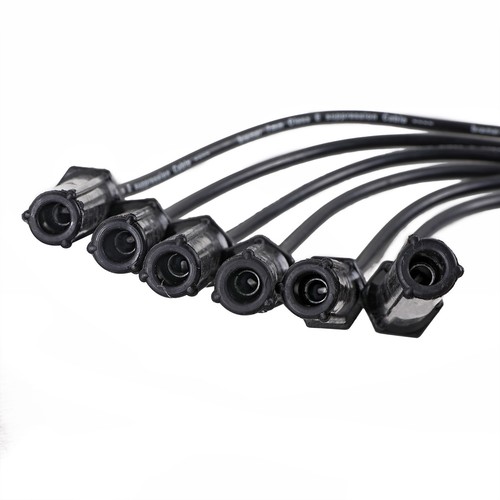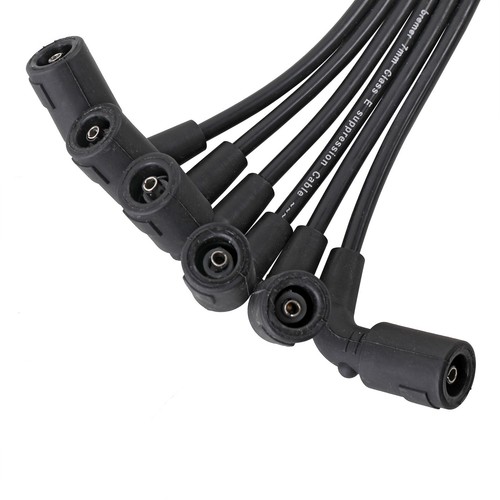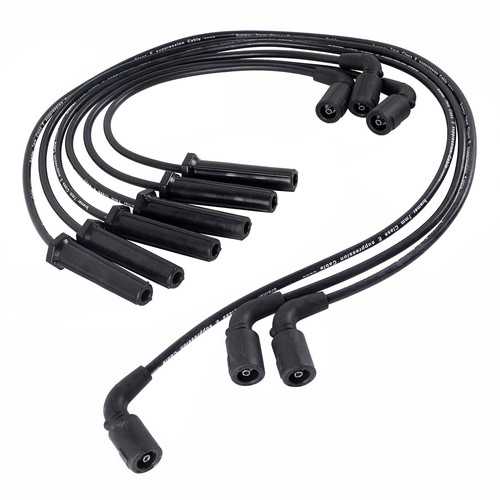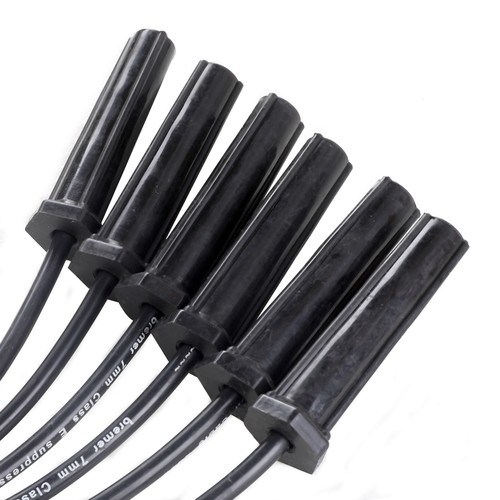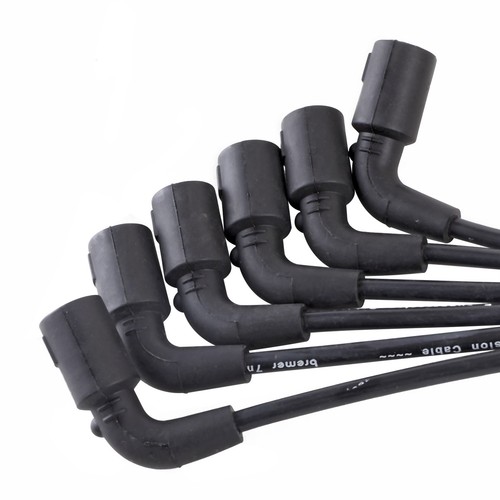 Product Description
Features:

1. OE Quality - ISO/TS16949 Certified, tested to the strictest OE standards, also improved those traditional design weaknesses, to ensure vehicle fitment and product reliability.

2. Easy Installation - arrives fully assembled, ready for hassle-free direct replacement.

3. Buy with Confidence - 1 Year limited warranty. Problems resolved in 24h (refund/ replace/ offer technical support).

Tips

If this part number doesn't fit your vehicle, pls following the below tips to find the exact one:

1, pls try to filter through 'Compatibility' option(just below the Title/Picture). These listings are all for "Fitment", But may vary with different year, transmission, engine, drive type, position, or other notes.

2, if you still can't find exact axle after step 1, pls email us with your vehicle information, vin#, so we may find the exact one for you.
We accept payment through U.S.-based PayPal accounts
c
Shipping Service: United States Postal Service (USPS) Or UPS
Ship to Locations: USA & all International Destinations
Shipping Cost (Domestic): To all 50 USA states Puerto Rico
Shipping Cost (International): Please refer to "shipping and payment" tab above. Freight charges do not cover
international duties or import charges.
Local Buyers: May pick up items in person at our Miami location & waive S/H charges. Please give us a call for
address & directions.
Handling Time: 1 business days.
We offers a 30 day refund period for all items that have not been installed, are unused and in original packaging.
You may return parts that,
- Are in their original packaging
- Have not been used, installed or disassembled
- Are not damaged due to improper installation
- Do not have missing parts, hardware or instructions
Shipping expenses will not be refunded and buyer is responsible for return shipping. Please contact us through email before returning a unit to get detailed instructions. Buyers must pay for return shipping expenses.A 20% restocking fee will be applied to items returned.Items can be exchanged only if found defective or wrong product shipped ,a 20% restocking fee will be applied to items returned due to customer error.
Please contact us through eBay messaging. Our hours of operation are:
Monday to Friday : 9:00 a.m. - 5:00 p.m. EST
Saturday : 9:00 a.m. - 12:00 a.m. EST
We focus on providing the best customer service possible . If you have questions, concerns,
or problems then please contact us right away. We will respond in the order which your inquiry
was received.

Restocking Fee: No
Returns Accepted: Returns Accepted
Item must be returned within: 60 Days
Refund will be given as: Money Back
Return shipping will be paid by: Buyer
Brand: Unbranded
Other Part Number: 671-6258,35-77103
Warranty: 1 Year
Fitment Type: Direct Replacement
Manufacturer Part Number: Does Not Apply
UPC: 743095915919
SKU: ST-6258
671-6258 Spark Plug Wire Ignition Wire Set 7mm fit Buick Chevrolet Pontiac fits on the following vehicles. This is for your reference only, please check your auto manual to make sure it fits.
YEAR
MAKE
MODEL
TRIM
NOTES
2010
Buick
Lucerne
CX Sedan 4-Door 3.9L 3880CC 237Cu. In. V6 FLEX OHV Naturally Aspirated
Mfrlabel:7mm Ignition Wire SetOE Replacement Part / Complete Ignition Wire Set - 7mm;Quantity Required:1
2010
Buick
Lucerne
CX Sedan 4-Door 3.9L 3880CC 237Cu. In. V6 GAS OHV Naturally Aspirated
Mfrlabel:7mm Ignition Wire SetOE Replacement Part / Complete Ignition Wire Set - 7mm;Quantity Required:1
2010
Buick
Lucerne
CXL Sedan 4-Door 3.9L 3880CC 237Cu. In. V6 FLEX OHV Naturally Aspirated
Mfrlabel:7mm Ignition Wire SetOE Replacement Part / Complete Ignition Wire Set - 7mm;Quantity Required:1
2010
Buick
Lucerne
CXL Sedan 4-Door 3.9L 3880CC 237Cu. In. V6 GAS OHV Naturally Aspirated
Mfrlabel:7mm Ignition Wire SetOE Replacement Part / Complete Ignition Wire Set - 7mm;Quantity Required:1
2010
Buick
Lucerne
CXL Special Edition Sedan 4-Door 3.9L 3880CC 237Cu. In. V6 FLEX OHV Naturally Aspirated
Mfrlabel:7mm Ignition Wire SetOE Replacement Part / Complete Ignition Wire Set - 7mm;Quantity Required:1
2010
Buick
Lucerne
CXL Special Edition Sedan 4-Door 3.9L 3880CC 237Cu. In. V6 GAS OHV Naturally Aspirated
Mfrlabel:7mm Ignition Wire SetOE Replacement Part / Complete Ignition Wire Set - 7mm;Quantity Required:1
2010
Chevrolet
Impala
LS Sedan 4-Door 3.5L 3490CC 213Cu. In. V6 GAS OHV Naturally Aspirated
Mfrlabel:7mm Ignition Wire SetGAS, FI; OE Replacement Part / Complete Ignition Wire Set - 7mmQuantity Required:1
2010
Chevrolet
Impala
LS Sedan 4-Door 3.9L 3880CC 237Cu. In. V6 FLEX OHV Naturally Aspirated
Mfrlabel:7mm Ignition Wire SetFI; OE Replacement Part / Complete Ignition Wire Set - 7mmQuantity Required:1
2010
Chevrolet
Impala
LT Sedan 4-Door 3.5L 3490CC 213Cu. In. V6 GAS OHV Naturally Aspirated
Mfrlabel:7mm Ignition Wire SetGAS, FI; OE Replacement Part / Complete Ignition Wire Set - 7mmQuantity Required:1
2010
Chevrolet
Impala
LTZ Sedan 4-Door 3.9L 3880CC 237Cu. In. V6 FLEX OHV Naturally Aspirated
Mfrlabel:7mm Ignition Wire SetFI; OE Replacement Part / Complete Ignition Wire Set - 7mmQuantity Required:1
2010
Pontiac
G6
Base Sedan 4-Door 3.5L 3490CC 213Cu. In. V6 FLEX OHV Naturally Aspirated
Mfrlabel:7mm Ignition Wire SetFI; OE Replacement Part / Complete Ignition Wire Set - 7mmQuantity Required:1
2010
Pontiac
G6
Base Sedan 4-Door 3.5L 3490CC 213Cu. In. V6 GAS OHV Naturally Aspirated
Mfrlabel:7mm Ignition Wire SetFI; OE Replacement Part / Complete Ignition Wire Set - 7mmQuantity Required:1
2010
Pontiac
G6
GT Sedan 4-Door 3.5L 3490CC 213Cu. In. V6 FLEX OHV Naturally Aspirated
Mfrlabel:7mm Ignition Wire SetFI; OE Replacement Part / Complete Ignition Wire Set - 7mmQuantity Required:1
2010
Pontiac
G6
GT Sedan 4-Door 3.5L 3490CC 213Cu. In. V6 GAS OHV Naturally Aspirated
Mfrlabel:7mm Ignition Wire SetFI; OE Replacement Part / Complete Ignition Wire Set - 7mmQuantity Required:1
2010
Saturn
Vue
XE Sport Utility 4-Door 3.5L 3490CC 213Cu. In. V6 GAS OHV Naturally Aspirated
Mfrlabel:7mm Ignition Wire SetOE Replacement Part / Complete Ignition Wire Set - 7mm; XE, VIN: N, GAS, FIQuantity Required:1
2009
Buick
Lucerne
CX Sedan 4-Door 3.9L 3880CC 237Cu. In. V6 FLEX OHV Naturally Aspirated
Mfrlabel:7mm Ignition Wire SetCX, VIN: M, FLEX, Engine: LGD, FI; OE Replacement Part / Complete Ignition Wire Set - 7mmQuantity Required:1
2009
Buick
Lucerne
CX Sedan 4-Door 3.9L 3880CC 237Cu. In. V6 GAS OHV Naturally Aspirated
Mfrlabel:7mm Ignition Wire SetCX, VIN: 1, GAS, FI; OE Replacement Part / Complete Ignition Wire Set - 7mmQuantity Required:1
2009
Buick
Lucerne
CXL Sedan 4-Door 3.9L 3880CC 237Cu. In. V6 FLEX OHV Naturally Aspirated
Mfrlabel:7mm Ignition Wire SetCXL, VIN: M, FLEX, Engine: LGD, FI; OE Replacement Part / Complete Ignition Wire Set - 7mmQuantity Required:1
2009
Buick
Lucerne
CXL Sedan 4-Door 3.9L 3880CC 237Cu. In. V6 GAS OHV Naturally Aspirated
Mfrlabel:7mm Ignition Wire SetCXL, VIN: 1, GAS, FI; OE Replacement Part / Complete Ignition Wire Set - 7mmQuantity Required:1
2009
Chevrolet
Impala
LS Sedan 4-Door 3.5L 3490CC 213Cu. In. V6 FLEX OHV Naturally Aspirated
Mfrlabel:7mm Ignition Wire SetLS, VIN: K, FLEX, FI; OE Replacement Part / Complete Ignition Wire Set - 7mmQuantity Required:1
2009
Chevrolet
Impala
LS Sedan 4-Door 3.5L 3490CC 213Cu. In. V6 GAS OHV Naturally Aspirated
Mfrlabel:7mm Ignition Wire Set<br>LS, VIN: N, GAS, FI; OE Replacement Part / Complete Ignition Wire Set - 7mm<br>Quantity Required:1<br>
2009
Chevrolet
Impala
LT Sedan 4-Door 3.5L 3490CC 213Cu. In. V6 FLEX OHV Naturally Aspirated
Mfrlabel:7mm Ignition Wire Set<br>LT, VIN: K, FLEX, FI; OE Replacement Part / Complete Ignition Wire Set - 7mm<br>Quantity Required:1<br>
2009
Chevrolet
Impala
LT Sedan 4-Door 3.5L 3490CC 213Cu. In. V6 GAS OHV Naturally Aspirated
Mfrlabel:7mm Ignition Wire Set<br>LT, VIN: N, GAS, FI; OE Replacement Part / Complete Ignition Wire Set - 7mm<br>Quantity Required:1<br>
2009
Chevrolet
Impala
LT Sedan 4-Door 3.9L 3880CC 237Cu. In. V6 FLEX OHV Naturally Aspirated
Mfrlabel:7mm Ignition Wire Set<br>LT, VIN: M, FLEX, Engine: LGD, FI; OE Replacement Part / Complete Ignition Wire Set - 7mm<br>Quantity Required:1<br>
2009
Chevrolet
Impala
LTZ Sedan 4-Door 3.9L 3880CC 237Cu. In. V6 FLEX OHV Naturally Aspirated
Mfrlabel:7mm Ignition Wire Set<br>LTZ, VIN: M, FLEX, Engine: LGD, FI; OE Replacement Part / Complete Ignition Wire Set - 7mm<br>Quantity Required:1<br>
2009
Pontiac
G6
Base Coupe 2-Door 3.5L 3490CC 213Cu. In. V6 FLEX OHV Naturally Aspirated
Mfrlabel:7mm Ignition Wire Set<br>OE Replacement Part / Complete Ignition Wire Set - 7mm; VIN: K, FLEX, FI<br>Quantity Required:1<br>
2009
Pontiac
G6
Base Coupe 2-Door 3.5L 3490CC 213Cu. In. V6 GAS OHV Naturally Aspirated
Mfrlabel:7mm Ignition Wire Set<br>OE Replacement Part / Complete Ignition Wire Set - 7mm; VIN: N, GAS, FI<br>Quantity Required:1<br>
2009
Pontiac
G6
Base Sedan 4-Door 3.5L 3490CC 213Cu. In. V6 FLEX OHV Naturally Aspirated
Mfrlabel:7mm Ignition Wire Set<br>OE Replacement Part / Complete Ignition Wire Set - 7mm; VIN: K, FLEX, FI<br>Quantity Required:1<br>
2009
Pontiac
G6
Base Sedan 4-Door 3.5L 3490CC 213Cu. In. V6 GAS OHV Naturally Aspirated
Mfrlabel:7mm Ignition Wire Set<br>OE Replacement Part / Complete Ignition Wire Set - 7mm; VIN: N, GAS, FI<br>Quantity Required:1<br>
2009
Pontiac
G6
GT Convertible 2-Door 3.5L 3490CC 213Cu. In. V6 FLEX OHV Naturally Aspirated
Mfrlabel:7mm Ignition Wire Set<br>OE Replacement Part / Complete Ignition Wire Set - 7mm; VIN: K, FLEX, FI<br>Quantity Required:1<br>
2009
Pontiac
G6
GT Convertible 2-Door 3.5L 3490CC 213Cu. In. V6 GAS OHV Naturally Aspirated
Mfrlabel:7mm Ignition Wire Set<br>OE Replacement Part / Complete Ignition Wire Set - 7mm; VIN: N, GAS, FI<br>Quantity Required:1<br>
2009
Pontiac
G6
GT Coupe 2-Door 3.5L 3490CC 213Cu. In. V6 FLEX OHV Naturally Aspirated
Mfrlabel:7mm Ignition Wire Set<br>OE Replacement Part / Complete Ignition Wire Set - 7mm; VIN: K, FLEX, FI<br>Quantity Required:1<br>
2009
Pontiac
G6
GT Coupe 2-Door 3.5L 3490CC 213Cu. In. V6 GAS OHV Naturally Aspirated
Mfrlabel:7mm Ignition Wire Set<br>OE Replacement Part / Complete Ignition Wire Set - 7mm; VIN: N, GAS, FI<br>Quantity Required:1<br>
2009
Pontiac
G6
GT Sedan 4-Door 3.5L 3490CC 213Cu. In. V6 FLEX OHV Naturally Aspirated
Mfrlabel:7mm Ignition Wire Set<br>OE Replacement Part / Complete Ignition Wire Set - 7mm; VIN: K, FLEX, FI<br>Quantity Required:1<br>
2009
Pontiac
G6
GT Sedan 4-Door 3.5L 3490CC 213Cu. In. V6 GAS OHV Naturally Aspirated
Mfrlabel:7mm Ignition Wire Set<br>OE Replacement Part / Complete Ignition Wire Set - 7mm; VIN: N, GAS, FI<br>Quantity Required:1<br>
2009
Pontiac
G6
SE Sedan 4-Door 3.5L 3490CC 213Cu. In. V6 FLEX OHV Naturally Aspirated
Mfrlabel:7mm Ignition Wire Set<br>OE Replacement Part / Complete Ignition Wire Set - 7mm; VIN: K, FLEX, FI<br>Quantity Required:1<br>
2009
Pontiac
G6
SE Sedan 4-Door 3.5L 3490CC 213Cu. In. V6 GAS OHV Naturally Aspirated
Mfrlabel:7mm Ignition Wire Set<br>OE Replacement Part / Complete Ignition Wire Set - 7mm; VIN: N, GAS, FI<br>Quantity Required:1<br>
2009
Saturn
Vue
XE Sport Utility 4-Door 3.5L 3490CC 213Cu. In. V6 GAS OHV Naturally Aspirated
Mfrlabel:7mm Ignition Wire Set<br>OE Replacement Part / Complete Ignition Wire Set - 7mm; XE, VIN: N, GAS, FI<br>Quantity Required:1<br>
2008
Chevrolet
Impala
50th Anniversary Edition Sedan 4-Door 3.5L 3490CC 213Cu. In. V6 FLEX OHV Naturally Aspirated
Mfrlabel:7mm Ignition Wire Set<br>50th Anniversary Edition, VIN: K, FLEX, FI; OE Replacement Part / Complete Ignition Wire Set - 7mm<br>Quantity Required:1<br>
2008
Chevrolet
Impala
50th Anniversary Edition Sedan 4-Door 3.5L 3490CC 213Cu. In. V6 GAS OHV Naturally Aspirated
Mfrlabel:7mm Ignition Wire Set<br>50th Anniversary Edition, VIN: N, GAS, FI; OE Replacement Part / Complete Ignition Wire Set - 7mm<br>Quantity Required:1<br>
2008
Chevrolet
Impala
LS Sedan 4-Door 3.5L 3490CC 213Cu. In. V6 FLEX OHV Naturally Aspirated
Mfrlabel:7mm Ignition Wire Set<br>LS, VIN: K, FLEX, FI; OE Replacement Part / Complete Ignition Wire Set - 7mm<br>Quantity Required:1<br>
2008
Chevrolet
Impala
LS Sedan 4-Door 3.5L 3490CC 213Cu. In. V6 GAS OHV Naturally Aspirated
Mfrlabel:7mm Ignition Wire Set<br>LS, VIN: N, GAS, FI; OE Replacement Part / Complete Ignition Wire Set - 7mm<br>Quantity Required:1<br>
2008
Chevrolet
Impala
LT Sedan 4-Door 3.5L 3490CC 213Cu. In. V6 FLEX OHV Naturally Aspirated
Mfrlabel:7mm Ignition Wire Set<br>LT, VIN: K, FLEX, FI; OE Replacement Part / Complete Ignition Wire Set - 7mm<br>Quantity Required:1<br>
2008
Chevrolet
Impala
LT Sedan 4-Door 3.5L 3490CC 213Cu. In. V6 GAS OHV Naturally Aspirated
Mfrlabel:7mm Ignition Wire Set<br>LT, VIN: N, GAS, FI; OE Replacement Part / Complete Ignition Wire Set - 7mm<br>Quantity Required:1<br>
2008
Chevrolet
Impala
LT Sedan 4-Door 3.9L 3880CC 237Cu. In. V6 FLEX OHV Naturally Aspirated
Mfrlabel:7mm Ignition Wire Set<br>LT, VIN: 3, FLEX, Engine: LZG, FI; OE Replacement Part / Complete Ignition Wire Set - 7mm<br>Quantity Required:1<br>
2008
Chevrolet
Impala
LTZ Sedan 4-Door 3.9L 3880CC 237Cu. In. V6 FLEX OHV Naturally Aspirated
Mfrlabel:7mm Ignition Wire Set<br>LTZ, VIN: 3, FLEX, Engine: LZG, FI; OE Replacement Part / Complete Ignition Wire Set - 7mm<br>Quantity Required:1<br>
2008
Chevrolet
Malibu
Classic LS Sedan 4-Door 3.5L 3490CC 213Cu. In. V6 GAS OHV Naturally Aspirated
Mfrlabel:7mm Ignition Wire Set<br>Classic LS, VIN: N, GAS, FI; OE Replacement Part / Complete Ignition Wire Set - 7mm<br>Quantity Required:1<br>
2008
Chevrolet
Malibu
Classic LT Sedan 4-Door 3.5L 3490CC 213Cu. In. V6 GAS OHV Naturally Aspirated
Mfrlabel:7mm Ignition Wire Set<br>Classic LT, VIN: N, GAS, FI; OE Replacement Part / Complete Ignition Wire Set - 7mm<br>Quantity Required:1<br>
2008
Chevrolet
Uplander
Base Mini Cargo Van 4-Door 3.9L 3880CC 237Cu. In. V6 GAS OHV Naturally Aspirated
Mfrlabel:7mm Ignition Wire Set<br>GAS, FI; OE Replacement Part / Complete Ignition Wire Set - 7mm<br>Quantity Required:1<br>
2008
Chevrolet
Uplander
Base Mini Passenger Van 5-Door 3.9L 3880CC 237Cu. In. V6 GAS OHV Naturally Aspirated
Mfrlabel:7mm Ignition Wire Set<br>GAS, FI; OE Replacement Part / Complete Ignition Wire Set - 7mm<br>Quantity Required:1<br>
2008
Chevrolet
Uplander
LS Mini Passenger Van 4-Door 3.9L 3880CC 237Cu. In. V6 GAS OHV Naturally Aspirated
Mfrlabel:7mm Ignition Wire Set<br>GAS, FI; OE Replacement Part / Complete Ignition Wire Set - 7mm<br>Quantity Required:1<br>
2008
Chevrolet
Uplander
LS Mini Passenger Van 5-Door 3.9L 3880CC 237Cu. In. V6 GAS OHV Naturally Aspirated
Mfrlabel:7mm Ignition Wire Set<br>GAS, FI; OE Replacement Part / Complete Ignition Wire Set - 7mm<br>Quantity Required:1<br>
2008
Chevrolet
Uplander
LT Mini Passenger Van 4-Door 3.9L 3880CC 237Cu. In. V6 GAS OHV Naturally Aspirated
Mfrlabel:7mm Ignition Wire Set<br>GAS, FI; OE Replacement Part / Complete Ignition Wire Set - 7mm<br>Quantity Required:1<br>
2008
Chevrolet
Uplander
LT Mini Passenger Van 5-Door 3.9L 3880CC 237Cu. In. V6 GAS OHV Naturally Aspirated
Mfrlabel:7mm Ignition Wire Set<br>GAS, FI; OE Replacement Part / Complete Ignition Wire Set - 7mm<br>Quantity Required:1<br>
2008
Pontiac
G6
Base Sedan 4-Door 3.5L 3490CC 213Cu. In. V6 GAS OHV Naturally Aspirated
Mfrlabel:7mm Ignition Wire Set<br>OE Replacement Part / Complete Ignition Wire Set - 7mm; VIN: N, GAS, FI<br>Quantity Required:1<br>
2008
Pontiac
G6
GT Convertible 2-Door 3.5L 3490CC 213Cu. In. V6 GAS OHV Naturally Aspirated
Mfrlabel:7mm Ignition Wire Set<br>OE Replacement Part / Complete Ignition Wire Set - 7mm; VIN: N, GAS, FI<br>Quantity Required:1<br>
2008
Pontiac
G6
GT Convertible 2-Door 3.9L 3880CC 237Cu. In. V6 GAS OHV Naturally Aspirated
Mfrlabel:7mm Ignition Wire Set<br>OE Replacement Part / Complete Ignition Wire Set - 7mm; VIN: 1, GAS, FI<br>Quantity Required:1<br>
2008
Pontiac
G6
GT Coupe 2-Door 3.5L 3490CC 213Cu. In. V6 GAS OHV Naturally Aspirated
Mfrlabel:7mm Ignition Wire Set<br>OE Replacement Part / Complete Ignition Wire Set - 7mm; VIN: N, GAS, FI<br>Quantity Required:1<br>
2008
Pontiac
G6
GT Coupe 2-Door 3.9L 3880CC 237Cu. In. V6 GAS OHV Naturally Aspirated
Mfrlabel:7mm Ignition Wire Set<br>OE Replacement Part / Complete Ignition Wire Set - 7mm; VIN: 1, GAS, FI<br>Quantity Required:1<br>
2008
Pontiac
G6
GT Sedan 4-Door 3.5L 3490CC 213Cu. In. V6 GAS OHV Naturally Aspirated
Mfrlabel:7mm Ignition Wire Set<br>OE Replacement Part / Complete Ignition Wire Set - 7mm; VIN: N, GAS, FI<br>Quantity Required:1<br>
2008
Pontiac
G6
GT Sedan 4-Door 3.9L 3880CC 237Cu. In. V6 GAS OHV Naturally Aspirated
Mfrlabel:7mm Ignition Wire Set<br>OE Replacement Part / Complete Ignition Wire Set - 7mm; VIN: 1, GAS, FI<br>Quantity Required:1<br>
2008
Pontiac
G6
SE Convertible 2-Door 3.5L 3490CC 213Cu. In. V6 GAS OHV Naturally Aspirated
Mfrlabel:7mm Ignition Wire Set<br>OE Replacement Part / Complete Ignition Wire Set - 7mm; VIN: N, GAS, FI<br>Quantity Required:1<br>
2008
Pontiac
G6
SE Coupe 2-Door 3.5L 3490CC 213Cu. In. V6 GAS OHV Naturally Aspirated
Mfrlabel:7mm Ignition Wire Set<br>OE Replacement Part / Complete Ignition Wire Set - 7mm; VIN: N, GAS, FI<br>Quantity Required:1<br>
2008
Pontiac
G6
SE Sedan 4-Door 3.5L 3490CC 213Cu. In. V6 GAS OHV Naturally Aspirated
Mfrlabel:7mm Ignition Wire Set<br>OE Replacement Part / Complete Ignition Wire Set - 7mm; VIN: N, GAS, FI<br>Quantity Required:1<br>
2008
Pontiac
Montana
SV6 Mini Passenger Van 4-Door 3.9L 3880CC 237Cu. In. V6 FLEX OHV Naturally Aspirated
Mfrlabel:7mm Ignition Wire Set<br>OE Replacement Part / Complete Ignition Wire Set - 7mm; VIN: W, FLEX, Engine: LGD, FI<br>Quantity Required:1<br>
2008
Pontiac
Montana
SV6 Mini Passenger Van 4-Door 3.9L 3880CC 237Cu. In. V6 GAS OHV Naturally Aspirated
Mfrlabel:7mm Ignition Wire Set<br>OE Replacement Part / Complete Ignition Wire Set - 7mm; VIN: 1, GAS, FI<br>Quantity Required:1<br>
2008
Saturn
Aura
XE Sedan 4-Door 3.5L 3490CC 213Cu. In. V6 GAS OHV Naturally Aspirated
Mfrlabel:7mm Ignition Wire Set<br>OE Replacement Part / Complete Ignition Wire Set - 7mm; VIN: N, GAS, FI<br>Quantity Required:1<br>
2008
Saturn
Vue
XE Sport Utility 4-Door 3.5L 3490CC 213Cu. In. V6 GAS OHV Naturally Aspirated
Mfrlabel:7mm Ignition Wire Set<br>OE Replacement Part / Complete Ignition Wire Set - 7mm; XE, VIN: N, GAS, FI<br>Quantity Required:1<br>
2007
Buick
Terraza
CX Mini Passenger Van 4-Door 3.9L 3880CC 237Cu. In. V6 FLEX OHV Naturally Aspirated
Mfrlabel:7mm Ignition Wire Set<br>CX, VIN: W, FLEX, Engine: LGD, FI; OE Replacement Part / Complete Ignition Wire Set - 7mm<br>Quantity Required:1<br>
2007
Buick
Terraza
CX Mini Passenger Van 4-Door 3.9L 3880CC 237Cu. In. V6 GAS OHV Naturally Aspirated
Mfrlabel:7mm Ignition Wire Set<br>CX, VIN: 1, GAS, FI; OE Replacement Part / Complete Ignition Wire Set - 7mm<br>Quantity Required:1<br>
2007
Buick
Terraza
CXL Mini Passenger Van 4-Door 3.9L 3880CC 237Cu. In. V6 FLEX OHV Naturally Aspirated
Mfrlabel:7mm Ignition Wire Set<br>CXL, VIN: W, FLEX, Engine: LGD, FI; OE Replacement Part / Complete Ignition Wire Set - 7mm<br>Quantity Required:1<br>
2007
Buick
Terraza
CXL Mini Passenger Van 4-Door 3.9L 3880CC 237Cu. In. V6 GAS OHV Naturally Aspirated
Mfrlabel:7mm Ignition Wire Set<br>CXL, VIN: 1, GAS, FI; OE Replacement Part / Complete Ignition Wire Set - 7mm<br>Quantity Required:1<br>
2007
Chevrolet
Impala
LS Sedan 4-Door 3.5L 3490CC 213Cu. In. V6 FLEX OHV Naturally Aspirated
Mfrlabel:7mm Ignition Wire Set<br>LS, VIN: K, FLEX, FI; OE Replacement Part / Complete Ignition Wire Set - 7mm<br>Quantity Required:1<br>
2007
Chevrolet
Impala
LT Sedan 4-Door 3.5L 3490CC 213Cu. In. V6 FLEX OHV Naturally Aspirated
Mfrlabel:7mm Ignition Wire Set<br>LT, VIN: K, FLEX, FI; OE Replacement Part / Complete Ignition Wire Set - 7mm<br>Quantity Required:1<br>
2007
Chevrolet
Impala
LT Sedan 4-Door 3.9L 3880CC 237Cu. In. V6 GAS OHV Naturally Aspirated
Mfrlabel:7mm Ignition Wire Set<br>LT, VIN: R, GAS, FI; OE Replacement Part / Complete Ignition Wire Set - 7mm<br>Quantity Required:1<br>
2007
Chevrolet
Impala
LTZ Sedan 4-Door 3.9L 3880CC 237Cu. In. V6 GAS OHV Naturally Aspirated
Mfrlabel:7mm Ignition Wire Set<br>LTZ, VIN: R, GAS, FI; OE Replacement Part / Complete Ignition Wire Set - 7mm<br>Quantity Required:1<br>
2007
Chevrolet
Malibu
LS Sedan 4-Door 3.5L 3490CC 213Cu. In. V6 GAS OHV Naturally Aspirated
Mfrlabel:7mm Ignition Wire Set<br>LS, VIN: N, GAS, FI; OE Replacement Part / Complete Ignition Wire Set - 7mm<br>Quantity Required:1<br>
2007
Chevrolet
Malibu
LT Sedan 4-Door 3.5L 3490CC 213Cu. In. V6 GAS OHV Naturally Aspirated
Mfrlabel:7mm Ignition Wire Set<br>LT, VIN: N, GAS, FI; OE Replacement Part / Complete Ignition Wire Set - 7mm<br>Quantity Required:1<br>
2007
Chevrolet
Malibu
LTZ Sedan 4-Door 3.5L 3490CC 213Cu. In. V6 GAS OHV Naturally Aspirated
Mfrlabel:7mm Ignition Wire Set<br>LTZ, VIN: N, GAS, FI; OE Replacement Part / Complete Ignition Wire Set - 7mm<br>Quantity Required:1<br>
2007
Chevrolet
Malibu
Maxx LS Hatchback 4-Door 3.5L 3490CC 213Cu. In. V6 GAS OHV Naturally Aspirated
Mfrlabel:7mm Ignition Wire Set<br>Maxx LS, VIN: N, GAS, FI; OE Replacement Part / Complete Ignition Wire Set - 7mm<br>Quantity Required:1<br>
2007
Chevrolet
Malibu
Maxx LT Hatchback 4-Door 3.5L 3490CC 213Cu. In. V6 GAS OHV Naturally Aspirated
Mfrlabel:7mm Ignition Wire Set<br>Maxx LT, VIN: N, GAS, FI; OE Replacement Part / Complete Ignition Wire Set - 7mm<br>Quantity Required:1<br>
2007
Chevrolet
Malibu
Maxx LTZ Hatchback 4-Door 3.5L 3490CC 213Cu. In. V6 GAS OHV Naturally Aspirated
Mfrlabel:7mm Ignition Wire Set<br>Maxx LTZ, VIN: N, GAS, FI; OE Replacement Part / Complete Ignition Wire Set - 7mm<br>Quantity Required:1<br>
2007
Chevrolet
Malibu
Maxx SS Hatchback 4-Door 3.9L 3880CC 237Cu. In. V6 GAS OHV Naturally Aspirated
Mfrlabel:7mm Ignition Wire Set<br>Maxx SS, VIN: 1, GAS, FI; OE Replacement Part / Complete Ignition Wire Set - 7mm<br>Quantity Required:1<br>
2007
Chevrolet
Malibu
SS Sedan 4-Door 3.9L 3880CC 237Cu. In. V6 GAS OHV Naturally Aspirated
Mfrlabel:7mm Ignition Wire Set<br>OE Replacement Part / Complete Ignition Wire Set - 7mm; SS, VIN: 1, GAS, FI<br>Quantity Required:1<br>
2007
Chevrolet
Monte Carlo
LS Coupe 2-Door 3.5L 3490CC 213Cu. In. V6 FLEX OHV Naturally Aspirated
Mfrlabel:7mm Ignition Wire Set<br>LS, VIN: K, FLEX, FI; OE Replacement Part / Complete Ignition Wire Set - 7mm<br>Quantity Required:1<br>
2007
Chevrolet
Monte Carlo
LT Coupe 2-Door 3.5L 3490CC 213Cu. In. V6 FLEX OHV Naturally Aspirated
Mfrlabel:7mm Ignition Wire Set<br>LT, VIN: K, FLEX, FI; OE Replacement Part / Complete Ignition Wire Set - 7mm<br>Quantity Required:1<br>
2007
Chevrolet
Uplander
Base Mini Cargo Van 4-Door 3.9L 3880CC 237Cu. In. V6 FLEX OHV Naturally Aspirated
Mfrlabel:7mm Ignition Wire Set<br>Base, VIN: W, FLEX, Engine: LGD, FI; OE Replacement Part / Complete Ignition Wire Set - 7mm<br>Quantity Required:1<br>
2007
Chevrolet
Uplander
Base Mini Cargo Van 4-Door 3.9L 3880CC 237Cu. In. V6 GAS OHV Naturally Aspirated
Mfrlabel:7mm Ignition Wire Set<br>Base, VIN: 1, GAS, FI; OE Replacement Part / Complete Ignition Wire Set - 7mm<br>Quantity Required:1<br>
2007
Chevrolet
Uplander
Base Mini Passenger Van 5-Door 3.9L 3880CC 237Cu. In. V6 GAS OHV Naturally Aspirated
Mfrlabel:7mm Ignition Wire Set<br>Base, VIN: 1, GAS, FI; OE Replacement Part / Complete Ignition Wire Set - 7mm<br>Quantity Required:1<br>
2007
Chevrolet
Uplander
LS Mini Passenger Van 4-Door 3.9L 3880CC 237Cu. In. V6 FLEX OHV Naturally Aspirated
Mfrlabel:7mm Ignition Wire Set<br>LS, VIN: W, FLEX, Engine: LGD, FI; OE Replacement Part / Complete Ignition Wire Set - 7mm<br>Quantity Required:1<br>
2007
Chevrolet
Uplander
LS Mini Passenger Van 4-Door 3.9L 3880CC 237Cu. In. V6 GAS OHV Naturally Aspirated
Mfrlabel:7mm Ignition Wire Set<br>LS, VIN: 1, GAS, FI; OE Replacement Part / Complete Ignition Wire Set - 7mm<br>Quantity Required:1<br>
2007
Chevrolet
Uplander
LS Mini Passenger Van 5-Door 3.9L 3880CC 237Cu. In. V6 GAS OHV Naturally Aspirated
Mfrlabel:7mm Ignition Wire Set<br>LS, VIN: 1, GAS, FI; OE Replacement Part / Complete Ignition Wire Set - 7mm<br>Quantity Required:1<br>
2007
Chevrolet
Uplander
LT Mini Passenger Van 4-Door 3.9L 3880CC 237Cu. In. V6 FLEX OHV Naturally Aspirated
Mfrlabel:7mm Ignition Wire Set<br>LT, VIN: W, FLEX, Engine: LGD, FI; OE Replacement Part / Complete Ignition Wire Set - 7mm<br>Quantity Required:1<br>
2007
Chevrolet
Uplander
LT Mini Passenger Van 4-Door 3.9L 3880CC 237Cu. In. V6 GAS OHV Naturally Aspirated
Mfrlabel:7mm Ignition Wire Set<br>LT, VIN: 1, GAS, FI; OE Replacement Part / Complete Ignition Wire Set - 7mm<br>Quantity Required:1<br>
2007
Chevrolet
Uplander
LT Mini Passenger Van 5-Door 3.9L 3880CC 237Cu. In. V6 GAS OHV Naturally Aspirated
Mfrlabel:7mm Ignition Wire Set<br>LT, VIN: 1, GAS, FI; OE Replacement Part / Complete Ignition Wire Set - 7mm<br>Quantity Required:1<br>
2007
Pontiac
G6
Base Sedan 4-Door 3.5L 3490CC 213Cu. In. V6 GAS OHV Naturally Aspirated
Mfrlabel:7mm Ignition Wire Set<br>OE Replacement Part / Complete Ignition Wire Set - 7mm; VIN: N, GAS, FI<br>Quantity Required:1<br>
2007
Pontiac
G6
GT Convertible 2-Door 3.5L 3490CC 213Cu. In. V6 GAS OHV Naturally Aspirated
Mfrlabel:7mm Ignition Wire Set<br>OE Replacement Part / Complete Ignition Wire Set - 7mm; VIN: N, GAS, FI<br>Quantity Required:1<br>
2007
Pontiac
G6
GT Convertible 2-Door 3.9L 3880CC 237Cu. In. V6 GAS OHV Naturally Aspirated
Mfrlabel:7mm Ignition Wire Set<br>OE Replacement Part / Complete Ignition Wire Set - 7mm; VIN: 1, GAS, FI<br>Quantity Required:1<br>
2007
Pontiac
G6
GT Coupe 2-Door 3.5L 3490CC 213Cu. In. V6 GAS OHV Naturally Aspirated
Mfrlabel:7mm Ignition Wire Set<br>OE Replacement Part / Complete Ignition Wire Set - 7mm; VIN: N, GAS, FI<br>Quantity Required:1<br>
2007
Pontiac
G6
GT Coupe 2-Door 3.9L 3880CC 237Cu. In. V6 GAS OHV Naturally Aspirated
Mfrlabel:7mm Ignition Wire Set<br>OE Replacement Part / Complete Ignition Wire Set - 7mm; VIN: 1, GAS, FI<br>Quantity Required:1<br>
2007
Pontiac
G6
GT Sedan 4-Door 3.5L 3490CC 213Cu. In. V6 GAS OHV Naturally Aspirated
Mfrlabel:7mm Ignition Wire Set<br>OE Replacement Part / Complete Ignition Wire Set - 7mm; VIN: N, GAS, FI<br>Quantity Required:1<br>
2007
Pontiac
G6
GT Sedan 4-Door 3.9L 3880CC 237Cu. In. V6 GAS OHV Naturally Aspirated
Mfrlabel:7mm Ignition Wire Set<br>OE Replacement Part / Complete Ignition Wire Set - 7mm; VIN: 1, GAS, FI<br>Quantity Required:1<br>
2007
Pontiac
Montana
SV6 Mini Passenger Van 4-Door 3.9L 3880CC 237Cu. In. V6 GAS OHV Naturally Aspirated
Mfrlabel:7mm Ignition Wire Set<br>OE Replacement Part / Complete Ignition Wire Set - 7mm; VIN: 1, GAS, FI<br>Quantity Required:1<br>
2007
Saturn
Aura
XE Sedan 4-Door 3.5L 3490CC 213Cu. In. V6 GAS OHV Naturally Aspirated
Mfrlabel:7mm Ignition Wire Set<br>OE Replacement Part / Complete Ignition Wire Set - 7mm; VIN: N, GAS, FI<br>Quantity Required:1<br>
2007
Saturn
Relay
1 Mini Passenger Van 4-Door 3.9L 3880CC 237Cu. In. V6 GAS OHV Naturally Aspirated
Mfrlabel:7mm Ignition Wire Set<br>OE Replacement Part / Complete Ignition Wire Set - 7mm; VIN: 1, GAS, FI<br>Quantity Required:1<br>
2007
Saturn
Relay
2 Mini Passenger Van 4-Door 3.9L 3880CC 237Cu. In. V6 GAS OHV Naturally Aspirated
Mfrlabel:7mm Ignition Wire Set<br>OE Replacement Part / Complete Ignition Wire Set - 7mm; VIN: 1, GAS, FI<br>Quantity Required:1<br>
2007
Saturn
Relay
3 Mini Passenger Van 4-Door 3.9L 3880CC 237Cu. In. V6 GAS OHV Naturally Aspirated
Mfrlabel:7mm Ignition Wire Set<br>OE Replacement Part / Complete Ignition Wire Set - 7mm; VIN: 1, GAS, FI<br>Quantity Required:1<br>
2006
Buick
Terraza
CX Mini Passenger Van 4-Door 3.9L 3880CC 237Cu. In. V6 GAS OHV Naturally Aspirated
Mfrlabel:7mm Ignition Wire Set<br>CX, VIN: 1, GAS, FI; OE Replacement Part / Complete Ignition Wire Set - 7mm<br>Quantity Required:1<br>
2006
Buick
Terraza
CXL Mini Passenger Van 4-Door 3.9L 3880CC 237Cu. In. V6 GAS OHV Naturally Aspirated
Mfrlabel:7mm Ignition Wire Set<br>CXL, VIN: 1, GAS, FI; OE Replacement Part / Complete Ignition Wire Set - 7mm<br>Quantity Required:1<br>
2006
Chevrolet
Impala
LS Sedan 4-Door 3.5L 3490CC 213Cu. In. V6 FLEX OHV Naturally Aspirated
Mfrlabel:7mm Ignition Wire Set<br>LS, VIN: K, FLEX, FI; OE Replacement Part / Complete Ignition Wire Set - 7mm<br>Quantity Required:1<br>
2006
Chevrolet
Impala
LT Sedan 4-Door 3.5L 3490CC 213Cu. In. V6 FLEX OHV Naturally Aspirated
Mfrlabel:7mm Ignition Wire Set<br>LT, VIN: K, FLEX, FI; OE Replacement Part / Complete Ignition Wire Set - 7mm<br>Quantity Required:1<br>
2006
Chevrolet
Malibu
Maxx SS Hatchback 4-Door 3.9L 3880CC 237Cu. In. V6 GAS OHV Naturally Aspirated
Mfrlabel:7mm Ignition Wire Set<br>Maxx SS, VIN: 1, GAS, FI; OE Replacement Part / Complete Ignition Wire Set - 7mm<br>Quantity Required:1<br>
2006
Chevrolet
Malibu
SS Sedan 4-Door 3.9L 3880CC 237Cu. In. V6 GAS OHV Naturally Aspirated
Mfrlabel:7mm Ignition Wire Set<br>OE Replacement Part / Complete Ignition Wire Set - 7mm; SS, VIN: 1, GAS, FI<br>Quantity Required:1<br>
2006
Chevrolet
Monte Carlo
LS Coupe 2-Door 3.5L 3490CC 213Cu. In. V6 FLEX OHV Naturally Aspirated
Mfrlabel:7mm Ignition Wire Set<br>LS, VIN: K, FLEX, FI; OE Replacement Part / Complete Ignition Wire Set - 7mm<br>Quantity Required:1<br>
2006
Chevrolet
Monte Carlo
LT Coupe 2-Door 3.5L 3490CC 213Cu. In. V6 FLEX OHV Naturally Aspirated
Mfrlabel:7mm Ignition Wire Set<br>LT, VIN: K, FLEX, FI; OE Replacement Part / Complete Ignition Wire Set - 7mm<br>Quantity Required:1<br>
2006
Chevrolet
Uplander
LT Mini Passenger Van 4-Door 3.9L 3880CC 237Cu. In. V6 GAS OHV Naturally Aspirated
Mfrlabel:7mm Ignition Wire Set<br>LT, VIN: 1, GAS, FI; OE Replacement Part / Complete Ignition Wire Set - 7mm<br>Quantity Required:1<br>
2006
Pontiac
G6
GTP Convertible 2-Door 3.9L 3880CC 237Cu. In. V6 GAS OHV Naturally Aspirated
Mfrlabel:7mm Ignition Wire Set<br>OE Replacement Part / Complete Ignition Wire Set - 7mm; VIN: 1, GAS, FI<br>Quantity Required:1<br>
2006
Pontiac
G6
GTP Coupe 2-Door 3.9L 3880CC 237Cu. In. V6 GAS OHV Naturally Aspirated
Mfrlabel:7mm Ignition Wire Set<br>OE Replacement Part / Complete Ignition Wire Set - 7mm; VIN: 1, GAS, FI<br>Quantity Required:1<br>
2006
Pontiac
G6
GTP Sedan 4-Door 3.9L 3880CC 237Cu. In. V6 GAS OHV Naturally Aspirated
Mfrlabel:7mm Ignition Wire Set<br>OE Replacement Part / Complete Ignition Wire Set - 7mm; VIN: 1, GAS, FI<br>Quantity Required:1<br>
2006
Pontiac
Montana
SV6 Mini Passenger Van 4-Door 3.9L 3880CC 237Cu. In. V6 GAS OHV Naturally Aspirated
Mfrlabel:7mm Ignition Wire Set<br>OE Replacement Part / Complete Ignition Wire Set - 7mm; VIN: 1, GAS, FI<br>Quantity Required:1<br>
2006
Saturn
Relay
3 Mini Passenger Van 4-Door 3.9L 3880CC 237Cu. In. V6 GAS OHV Naturally Aspirated
Mfrlabel:7mm Ignition Wire Set<br>OE Replacement Part / Complete Ignition Wire Set - 7mm; VIN: 1, GAS, FI<br>Quantity Required:1<br>